Everything in Moderation, Nothing in Excess
If you recall your ancient Greek history, the idea of moderation was highly praised over excess. The advice was even inscribed in the temple of Apollo at Delphi as a daily reminder. As I read this month's NAR Existing Home Sales Report the concept of moderation came to mind on a few of the updated housing indicators.
But before I get into that, let it be said that the housing forecast remains strong. And here's why.
The national median home sales price rose yet again to $359,900, a 17.9 percent increase over this time last year. The streak remains unbroken: July marked the 113th straight month of YOY price gains.
Sales are beginning to moderate however, with a 2 percent increase in transactions over June 2021 and a 1.5 percent increase over last June. With fewer sales, buyers are less likely to contend with competitive multiple bid situations. Hurray for moderation on that front!
Days on market have stabilized as well. In June 2021, homes sold on average in 17 days, the same average for July 2021. And nationally, 89% of homes sold in July 2021 were on the market for less than a month, the same figure for June 2021. That still represents a very active and motivated buyer pool, which is reflected in the price increases.
The inventory of unsold homes increased 7.3% to 1.32 million from June to July – equivalent to 2.6 months of the monthly sales pace. Unsold inventory sits at a 2.6-month supply at the present sales pace, up slightly from the 2.5-month figure recorded in June but down from 3.1 months in July 2020.
While inventory levels are stabilizing, they are still well below the six months of inventory that creates a balanced market, where neither sellers nor buyers have the advantage. Clearly, with this low inventory persisting, sellers have the upper hand.
According to Lawrence Yun, chief economist for NAR, as inventory levels gradually improve, prices will begin to level off, a welcome development for first time homebuyers who have been priced out by sustained double-digit YOY price increases.
Granite State Snapshot
In New Hampshire, sales took a bit of a dive according to the New Hampshire Association of Realtors. July 2021 saw a 14.8 percent decline in sales over last year. I'm not really surprised by this as last year at this time was when the COVID-related buying frenzy began. However, the median home sales price this July was $402,000, up 18.2 percent from last year, but down 1.7 percent over June 2021. If this trend continues, it could be seen as a moderation in prices, but monthly median price comparisons can get tricky depending on the various price points that sell in that month. We will continue to monitor changes in prices in order to stay on top of developing trends.
Inventory levels continue to decline year over year. In July there were just 1.1 months of supply of homes for sale, which is 45 percent less that what was available last year.
On average, homes are selling nearly 3% above asking price across the state. Last month, we saw this figure closer to 5%, which represents a slight drop, so this is another development to monitor.
Another indicator of low supply is Days on Market. Homes sold in about 19 days in New Hampshire during the month of July, again on pace with national trends. This is down 55.8% over last year when it took 43 days to sell a home.
Local Activity
July sales across our New Hampshire markets were all down over last year, and I can only hope that's because everyone was taking a much-needed vacation after a year of being cooped up. We typically see a fall selling bump once school starts and people adopt that back to business mentality. On a positive note, we continued to see double digit price increases across the board. Like we always say, people want to live where they vacation!
List to Sell Ratio
When a home comes onto the market, it is offered at a list price. We watch to see what the ratio is between the list price and what the home actually sells for. Historically, the list to sale ratio hovers around 97%. But in today's heated market, homes in our markets are generally selling several percentage points above that historical average.
We continue to see homes selling for OVER asking price in the Capital and Upper Valley regions. Homes in The Lake Sunapee, White Mountains and Mount Washington Regions are still commanding a bit more than historical pricing, around 2-3 percent more.
Inventory Trends by Market
In looking at inventory levels, we continue to see high demand in the Capital region and Okemo, VT, which aligns with the continued price increases for home there.
We covered a lot of ground this month on the housing indicator front, but if you are looking to gain additional details to assist you, a Coldwell Banker Lifestyles real estate professional can provide these market insights to speed your search. When it comes to expertise, our team will always have an excess of it to share!
Reach out to me at joe@thecblife.com with any questions.
Until next month!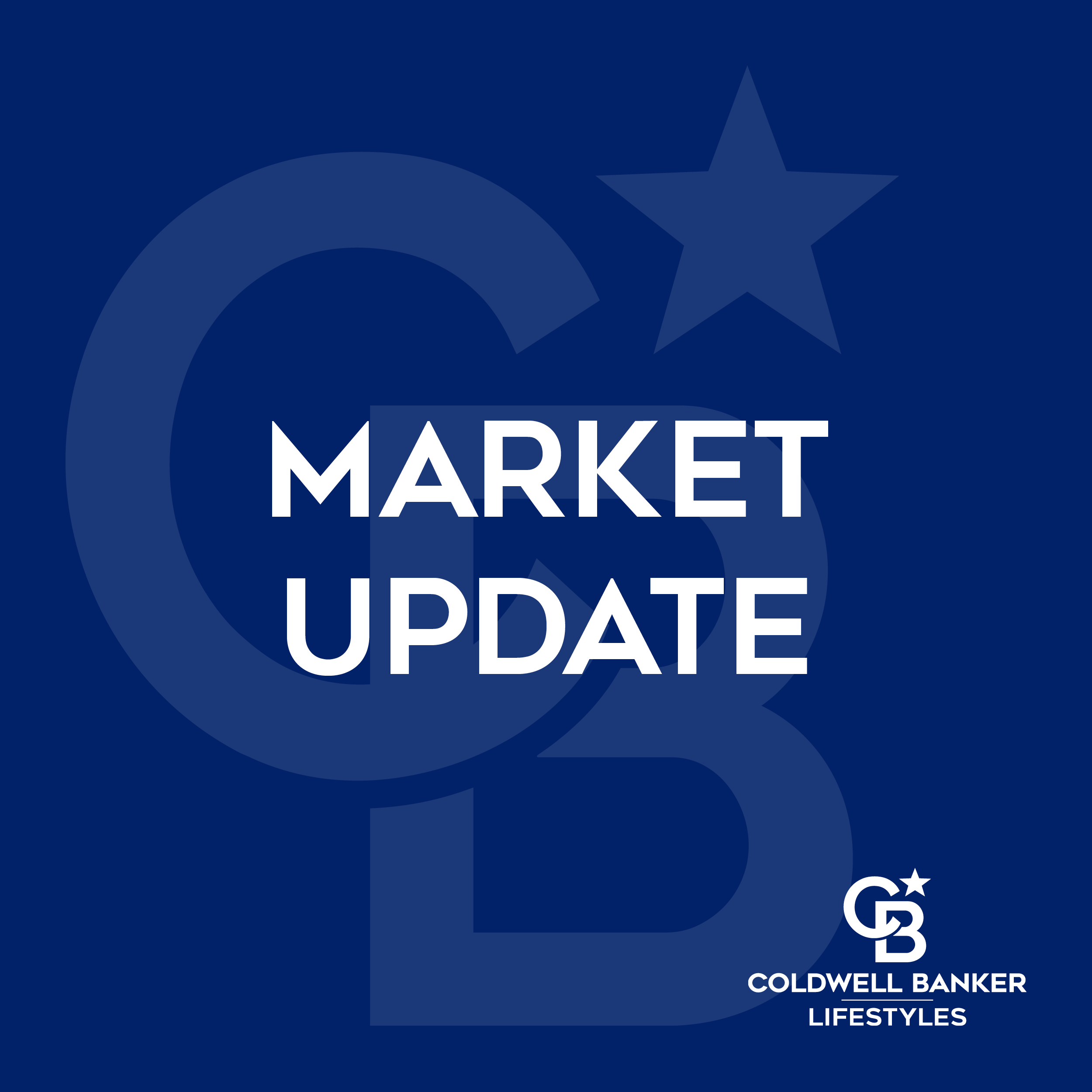 United States data derived from the National Association of Realtors. New Hampshire and Vermont data derived from NEREN, Inc., for the period of 1/1/2020-7/31/2020 versus 1/1/2021-7/31/2021 and 7/1/2020-7/31/2020 versus 7/1/2021-7/31/21. Maine data derived from Maine Real Estate Information System, Inc.(d/b/a Maine Listings) for the period of 1/1/2020-7/31/2020 versus 1/1/2021-7/31/2021 and 7/1/2020-7/31/2020 versus 7/1/2021-7/31/21.
Capital Region towns include: Concord, Bow, Boscawen, Pembroke, Hopkinton, Loudon, Canterbury, Weare, and Dunbarton, NH. Upper Valley towns include: Hanover, NH; Lebanon, NH; Enfield, NH; Lyme, NH; Grantham, NH; Norwich, VT; and Hartford, VT. Lake Sunapee Region towns include: Grantham, Croydon, Newport, Sunapee, Goshen, Newbury, Bradford, Warner, Sutton, Wilmot, Andover, New London, and Springfield, NH. White Mountains Region towns include: Littleton, Franconia, Lincoln, Woodstock, Benton, Bath, Easton, Lyman, Lisbon, Bethlehem, Whitefield, Dalton and Sugar Hill, NH. Mt. Washington Valley towns include: Albany, NH; Bartlett, NH; Chatham, NH; Conway, NH; Eaton, NH; Freedom, NH; Hart's Location, NH; Jackson, NH; Ossipee, NH; Tamworth, NH; Fryeburg, ME; and Brownfield, ME. Okemo Valley towns include: Ludlow, Plymouth,Chester, Cavendish, Mt. Holly, Reading, Weathersfield, and Weston, VT.