Summer Lovin' Happened So Fast
Cue the soundtrack from the movie Grease. Are you singing along in your head? Summer is in full swing as we all begin to enjoy the loosened restrictions that have accompanied increased vaccination rates and decreased COVID cases.
The latest NAR Existing Home Sales Report for June was released on Thursday and just like that, four months of declines in sales have been reversed, with national home sales on the rise by 1.3% over last month. What's not to love about that?
In other positive indicators, the national median home sales price, which is $363,300, is also up, continuing the trend of double-digit year over year price increases. In June of 2020, prices are up 23.4% over this time last year. Can you say equity bump?
Despite a modest increase in inventory levels, which are up 3.3% over last month, homes are still flying off the shelves in an unbelievable average of 17 days on market. Nationally, 89% of homes sold in June 2021 were on the market for less than a month.
But to put things in perspective, inventory levels are still down 18.8 % from last year. Currently, there is only a 2.6 month supply of available homes, well below the 6 month mark that indicates a balanced market. For now, sellers continue to hold the power as buyer demand far outpaces available supply.
According to Lawrence Yun, chief economist for NAR, huge wealth gains from both housing equity and the stock market have nudged up all-cash transactions, but first-time buyers who need mortgage financing are being uniquely challenged with record-high home prices and low inventory. Although rates are favorably low, these hurdles have been overwhelming to some potential buyers.
Granite State Snapshot
In New Hampshire, sales are also up across the state, but slightly less than the national pace at .9%, according to the New Hampshire Association of Realtors.
The median home sales price was $409,000 in June, up 23.7% from last year and trending with national data points.
From an inventory standpoint, there is a mere 1.2 month supply of homes for sale, which is almost half of what was available last year.
On average, homes are selling nearly 5% above asking price across the state, a clear indication of the intense demand for homes in today's market.
Another indicator of low supply is Days on Market. Homes sold in about 18 days in New Hampshire during the month of June, again on pace with national trends. This is down 64% over last year when it took about 50 days to sell a home.
Local Activity
If I had just one word to describe home values these days, it's simply WOW! Double digit price increases in all of our regions creates incredible equity positions for homeowners and unbelievable opportunities for potential sellers to sell at the absolute top of the market. Maybe you're not interested in moving from the area, but vacation home opportunities abound for safe investments that provide reliable income and returns. Remember, we live where people vacation, so why not capitalize on that with a vacation home purchase.
June sales across our six regions vary greatly, likely due to transaction delays and inventory issues, but the overall picture for the first half of the year shows a healthy upward sales trend.
List to Sell Ratio
When a home comes onto the market, it is offered at a list price. We watch to see what the ratio is between the list price and what the home actually sells for. Historically, the list to sale ration hovers around 97%. But in today's heated market, homes in our markets are generally selling several percentage points above that historical average.
When we look at list to sale ratios in each of our markets, we see that homes are selling about 3-4% more both year over year in June and year to date this year compared to last year.
We are even seeing homes selling OVER asking price, particularly in the Capital, Lake Sunapee and Upper valley regions.
Inventory Trends by Market
When looking at specific areas and the available inventory, I find it is important to not only look at the percentage change, but how that equates to the actual number of houses available. A 5% increase in the White Mountains may seem optimistic, especially when compared to the national increase of 3.3%. But in real numbers, that equates to just two more homes available for sale this June compared to last June.
Obviously, that doesn't make a huge difference to a buyer interested in purchasing in that region. But understanding where inventory IS available is key to making home buyers' dreams come true. For instance, looking just a bit west to the Upper Valley region, we saw nine more homes come onto the market this June. As always, a Coldwell Banker Lifestyles real estate professional can provide these market insights to speed your search.
I hope you are enjoying your summer as well as the red-hot market conditions here in New Hampshire. Reach out to me at joe@thecblife.com with any questions.
Until next month!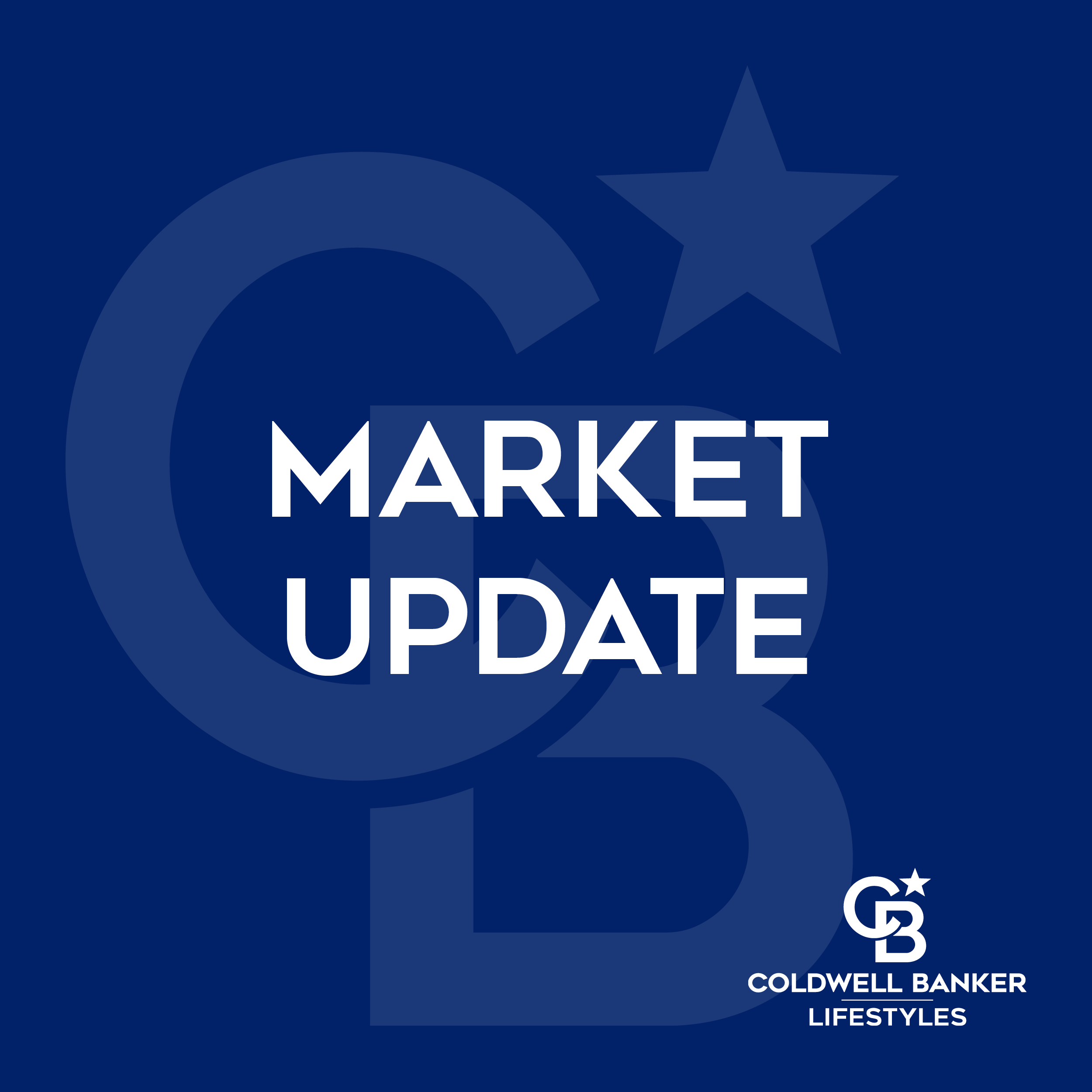 United States data derived from the National Association of Realtors. New Hampshire and Vermont data derived from NEREN, Inc., for the period of 1/1/2020-6/30/2020 versus 1/1/2021-6/30/2021 and 6/1/2020-6/30/2020 versus 6/1/2021-6/30/21. Maine data derived from Maine Real Estate Information System, Inc.(d/b/a Maine Listings) for the period of 1/1/2020-6/30//2020 versus 1/1/2021-6/30/2021 and 6/1/2020-6/31/2020 versus 6/1/2021-6/30/21. .
Capital Region towns include: Concord, Bow, Boscawen, Pembroke, Hopkinton, Loudon, Canterbury, Weare, and Dunbarton, NH. Upper Valley towns include: Hanover, NH; Lebanon, NH; Enfield, NH; Lyme, NH; Grantham, NH; Norwich, VT; and Hartford, VT. Lake Sunapee Region towns include: Grantham, Croydon, Newport, Sunapee, Goshen, Newbury, Bradford, Warner, Sutton, Wilmot, Andover, New London, and Springfield, NH. White Mountains Region towns include: Littleton, Franconia, Lincoln, Woodstock, Benton, Bath, Easton, Lyman, Lisbon, Bethlehem, Whitefield, Dalton and Sugar Hill, NH. Mt. Washington Valley towns include: Albany, NH; Bartlett, NH; Chatham, NH; Conway, NH; Eaton, NH; Freedom, NH; Hart's Location, NH; Jackson, NH; Ossipee, NH; Tamworth, NH; Fryeburg, ME; and Brownfield, ME. Okemo Valley towns include: Ludlow, Plymouth,Chester, Cavendish, Mt. Holly, Reading, Weathersfield, and Weston, VT.