NAR April Existing Home Sales Report
Spring has definitely sprung and the skis and snowshoes have been packed away for the season. Spring is typically the most active time in a traditional real estate cycle, with many sellers looking to be in their new home well before school starts in the fall. But 2021 is not progressing in a very traditional manner so far: most of this year activity has been at a fever pitch. Let's take a look at the national data, as reported last week in the National Association of Realtors Existing Home Sales report for April 2021.
National Picture
National home sales were down slightly in April, falling 2.7 % from March sales numbers, marking the third straight month of decline in the number of homes sold.
But compared to last year at this time, the pace of sales is still up nearly 34% over last year! And if we look at the total number of home sales from January to April of this year, we see they are up 20% compared to 2020.
The biggest reason for the decline isn't rocket science and it doesn't mean the market is losing steam. The chronic and painful lack of inventory is simply not in line with the number of buyers. Nationally there are just 1.16 million homes available. This time last year there were slightly more homes on the market at 1.46 million.
The lack of choice is creating intense competition resulting in multiple offers for most properties. That competition is resulting in a shockingly low number of days on market (DOM) for properties, which are going under contract in an average of just 17 days after being listed.
That intense competition is affecting the home sale price, with many homes selling for above the asking price. According to NAR's Existing Home Sale report for April, we saw yet another month of price increases. The median existing-home price for all housing types in April was $341,600, up 19.1% from April 2020 ($286,800). This is a record high and marks 110 straight months of year-over-year gains.
So let's take a look at what's happening locally in our markets and how that compares to the national landscape.
Local Landscape
New Hampshire stole the national headlines in a Realtor.com report on the Hottest Housing Markets in April. They called us the "premiere housing market hot spot!" Manchester/Nashua was held the top spot while Concord jumped 21 spots to #2! Wow! Homes in Concord stayed on the market for just 10 days!
Statewide in New Hampshire, we have not seen a decline in sales. In fact, there were 1,179 single family homes sold in the Granite State this April, up 5.8% from a year ago.
Home prices in New Hampshire are continuing to rise, with a single-family home median sales prices of $382,000 in April. That is an astonishing 17.8% increase over last year. Realtor.com reported that the median price of a home listed in the Manchester/Nashua region was $400,000 and $379,000 in Concord.
As previously discussed, home price appreciation is affected by available inventory. In April, there was less than one month supply of homes – 3.2 weeks to be exact. This is 65% less than last April when we had a whopping 2.3 month supply. Of course, it's all relative when you consider a balanced housing market has a 6-month supply of homes.
Looking market by market, we saw sales drop in only one of our six regions. Mt. Washington Valley sales were down a modest 4% year over year, which equates to two less homes sold here than last year. The great news is that we saw a lot of new homes come onto the market in Mt. Washington Valley in April, so we anticipate sales will pick back up again. Okemo Valley was a huge bright spot in April with an incredible 36 homes sold up from just 14 this time last year.
Unit Sales: April 2020 v. April 2021
Lake Sunapee Region
+12%
Upper Valley
+10%
White Mountains Region
+75%
Capital Region
+17%
Mt. Washington Valley
-4%
Okemo Valley
+157%
The Equity Question
Many people may be wondering what their home is worth. Understanding the equity you have in your home may inspire you to take the plunge and look for your move-up dream home!
The great news is that homeowners in our market are looking at significant equity increases over this time last year thanks to increasing home values. Here's how much more homes are worth this year compared to last April:
| | | | |
| --- | --- | --- | --- |
| Region | April 2020 Median Price | April 2021 Median Price | Increase |
| Lake Sunapee Region | $277,500 | $446,265 | +61% |
| Upper Valley | $303,000 | $407,000 | +34% |
| White Mountains Region | $240,750 | $310,500 | +29% |
| Capital Region | $329,500 | $369,000 | +12% |
| Mt. Washington Valley | $249,000 | $354,750 | +42% |
| Okemo Valley | $224,500 | $290,000 | +13% |
As I previously mentioned, low inventory plus intense competition is driving up prices, which means sellers are getting anywhere from 1-5% OVER LIST PRICE. This gives sellers incredible buying power when buying their next home. The Capital region is especially competitive with homes selling for 5% over asking price at almost twice the pace as last year. The Realtor.com Hotness meter wasn't lying!
Speaking of hot, before the temperatures starts to heat up and we get into full on summer mode, I encourage you to get in touch with one of our Coldwell Banker Lifestyle agents for a complimentary home valuation report. Of course, you can also reach out to me at joe@thecblife.com and I can help too.
See you next month!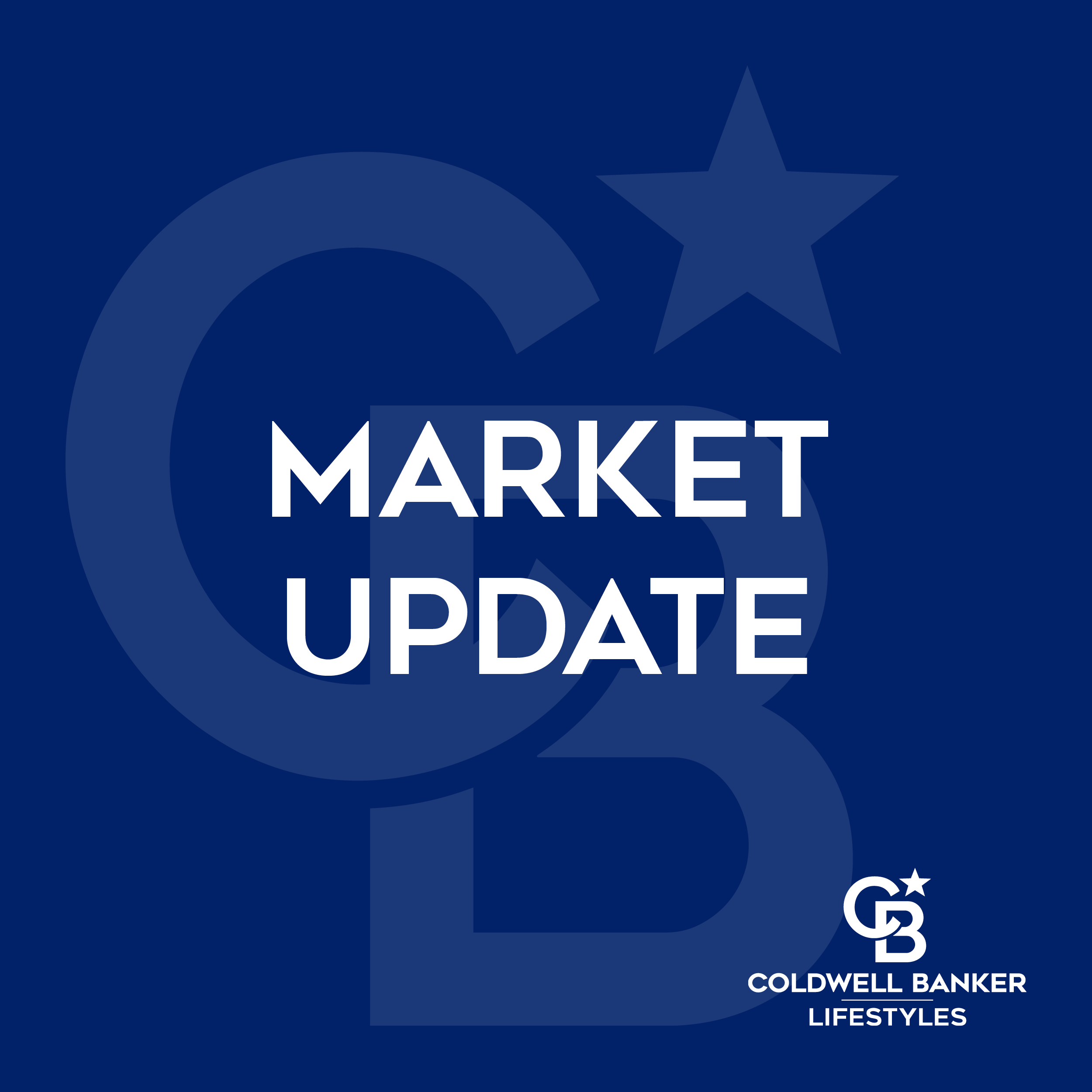 United States data derived from the National Association of Realtors. New Hampshire and Vermont data derived from NEREN, Inc., for the period of 1/1/2020-3/31/2020 versus 1/1/2021-3/31/2021. Maine data derived from Maine Real Estate Information System, Inc.(d/b/a Maine Listings) for the period of 4/1/2020-4/30/2020 versus 4/1/2021-4/30/2021.
Capital Region towns include: Concord, Bow, Boscawen, Pembroke, Hopkinton, Loudon, Canterbury, Weare, and Dunbarton, NH. Upper Valley towns include: Hanover, NH; Lebanon, NH; Enfield, NH; Lyme, NH; Grantham, NH; Norwich, VT; and Hartford, VT. Lake Sunapee Region towns include: Grantham, Croydon, Newport, Sunapee, Goshen, Newbury, Bradford, Warner, Sutton, Wilmot, Andover, New London, and Springfield, NH. White Mountains Region towns include: Littleton, Franconia, Lincoln, Woodstock, Benton, Bath, Easton, Lyman, Lisbon, Bethlehem, Whitefield, Dalton and Sugar Hill, NH. Mt. Washington Valley towns include: Albany, NH; Bartlett, NH; Chatham, NH; Conway, NH; Eaton, NH; Freedom, NH; Hart's Location, NH; Jackson, NH; Ossipee, NH; Tamworth, NH; Fryeburg, ME; and Brownfield, ME. Okemo Valley towns include: Ludlow, Plymouth,Chester, Cavendish, Mt. Holly, Reading, Weathersfield, and Weston, VT.