March Market Spotlight: Buyers not backing down while prices are breaking records
A guest post by Joe Burns, Partner, Coldwell Banker Lifestyles
--
Rising prices and mortgage rates are not deterring buyers nationally or here at home, making for a busy March. And from what we can see coming on the horizon, we are expecting a strong spring overall.
Prices continue to rise thanks to a lack of inventory – builders simply can't churn out enough new homes to meet demand while would-be sellers hold tight. Statewide, we have just 0.7 months of inventory – the number of homes for sale! That's almost 70% below last March. A housing market is considered balanced when there is approximately six months of available inventory.
With the number of people who moved out of more congested areas to New Hampshire over the last several months, it shouldn't be a surprise that we have a tighter market than even the tight U.S. market. Nationally, there is a 2.1 month supply of homes, down more than 33% over last year's 3.3 months.
New Hampshire is even lower. We have only 1,137 homes for sale, off 66.4% from a year ago. This is an incredibly low 0.7 month supply of homes. Think about it. This means that buyers have 2/3 fewer homes to choose from than they had a year ago.
As you would imagine, with such low supply homes are selling quickly. Nationally, homes were on the market an average of just 18 days and 83% of all homes sold within 30 days. Statewide, we have an average of 40 days on market, which is 39.4% quicker than last year. In our coverage area, the Capital Region was the closest to the state mark at 39 days, a 13% decrease from last March. Take a look at the below to get a handle on how fast homes are selling vs. a year ago:
| | | |
| --- | --- | --- |
| Region | Avg. Days on Market | Change from Q1 2020 |
| Lake Sunapee Region | 52 | -37% |
| Upper Valley | 48 | -62% |
| White Mountains Region | 51 | -27% |
| Capital Region | 39 | -13% |
| Mt. Washington Valley | 47 | -57% |
| Okemo Valley | 126 | -29% |
Low inventory also equates to higher prices. Nationally, existing median home sales prices were up 17.2% over last March, marking 109 straight months of year-over-year price gains. That's a nine-year run since the Great Recession!
According to the National Association of Realtors latest existing home sales report, the national median (middle of all homes sold in March) sales price of $329,100 is a record high. New Hampshire is even higher than the national figure - $362,900, a 16.5% increase over last March.
Here is how we compare in our markets over last March:
| | | |
| --- | --- | --- |
| Region | Median Sales Price | Change from Q1 2020 |
| Lake Sunapee Region | $290,000 | +5% |
| Upper Valley | $400,000 | +21% |
| White Mountains Region | $241,000 | +23% |
| Capital Region | $335,000 | +18% |
| Mt. Washington Valley | $283,500 | +7.5% |
| Okemo Valley | $330,000 | +34% |
You will likely see some headlines that sales were down 3.7% over February, the second straight month-over-month decline. But I'm not sure we should read too much into that. Interest rates remain at near-record lows, the economy and employment continue to improve and those who remained on the sidelines during the past year may now be in the market. The belief in our industry is that if there were more houses for sale, we would have more sales.
By comparing year-over-year sales figures you will see there is no cooldown. Remember what happened last March? Our nation essentially went into a shutdown because of that new thing – the coronavirus. Back then real estate sales were still hot (before a slowdown in April and into May). But not like today - we are up a whopping 12.3% over last year.
Statewide in New Hampshire, we are a bit of a different story. There were 1,044 homes sold in the Granite State this March, down 3.5% from a year ago. Zooming in even closer, we saw sales drop in only two of our six regions. Lake Sunapee sales were down 14% year over year, while White Mountain sales were off 4% from last year's pace:
| | | |
| --- | --- | --- |
| Region | Units Sold | Change from Q1 2020 |
| Lake Sunapee Region | 100 | -14% |
| Upper Valley | 93 | +17% |
| White Mountains Region | 50 | -4% |
| Capital Region | 155 | +5% |
| Mt. Washington Valley | 152 | +43% |
| Okemo Valley | 58 | +9% |
As prices go up, so too, does the equity for existing homeowners. I've spoken to so many people over the last few months and I'm surprised at how few know how much their homes may be worth today. Maybe because I work in real estate every day I take this information for granted. Look at the price gains for the median home sold in our regions. And this is just one year – March to March!:
| | |
| --- | --- |
| Region | Median Price Increase |
| Lake Sunapee Region | $29,000 |
| Upper Valley | $61,500 |
| White Mountains Region | $43,000 |
| Capital Region | $55,000 |
| Mt. Washington Valley | $55,850 |
| Okemo Valley | $52,500 |
This is why those of us in real estate are urging those who have thought of putting their home on the market to call us and learn. One of the best places to start is by learning how much your home may be worth. I'd encourage you to speak to one of our local experts and we can provide you with this important information.
Obviously it is an emotional decision and the time has to be right. I want to address one of the concerns that potential sellers have expressed – they are fearful of not being able to find their next home. I have several things to consider:
We can help. A market like this requires an agent who knows what homes are available and also soon to come on the market. This gives you an edge.
Because many sellers become "cash buyers," they become more attractive to the seller of their next home.
We can help with what we call contingencies – figuring out a way you can remain in your home until you find your next one.
There is nothing wrong with short term rentals until you find the home you want.
For those who are looking to move elsewhere, you may be surprised to learn how affordable other regions of the country might be. We have an incredible Coldwell Banker referral network and can help match you up with a great agent in your next community.
Let me know if you enjoyed this blog. I again want to remind you that our Coldwell Banker Lifestyle agents are some of the best in the business. They would be happy to answer any questions. Of course, you can also reach out to me at joe@thecblife.com and I can help too.
See you next month!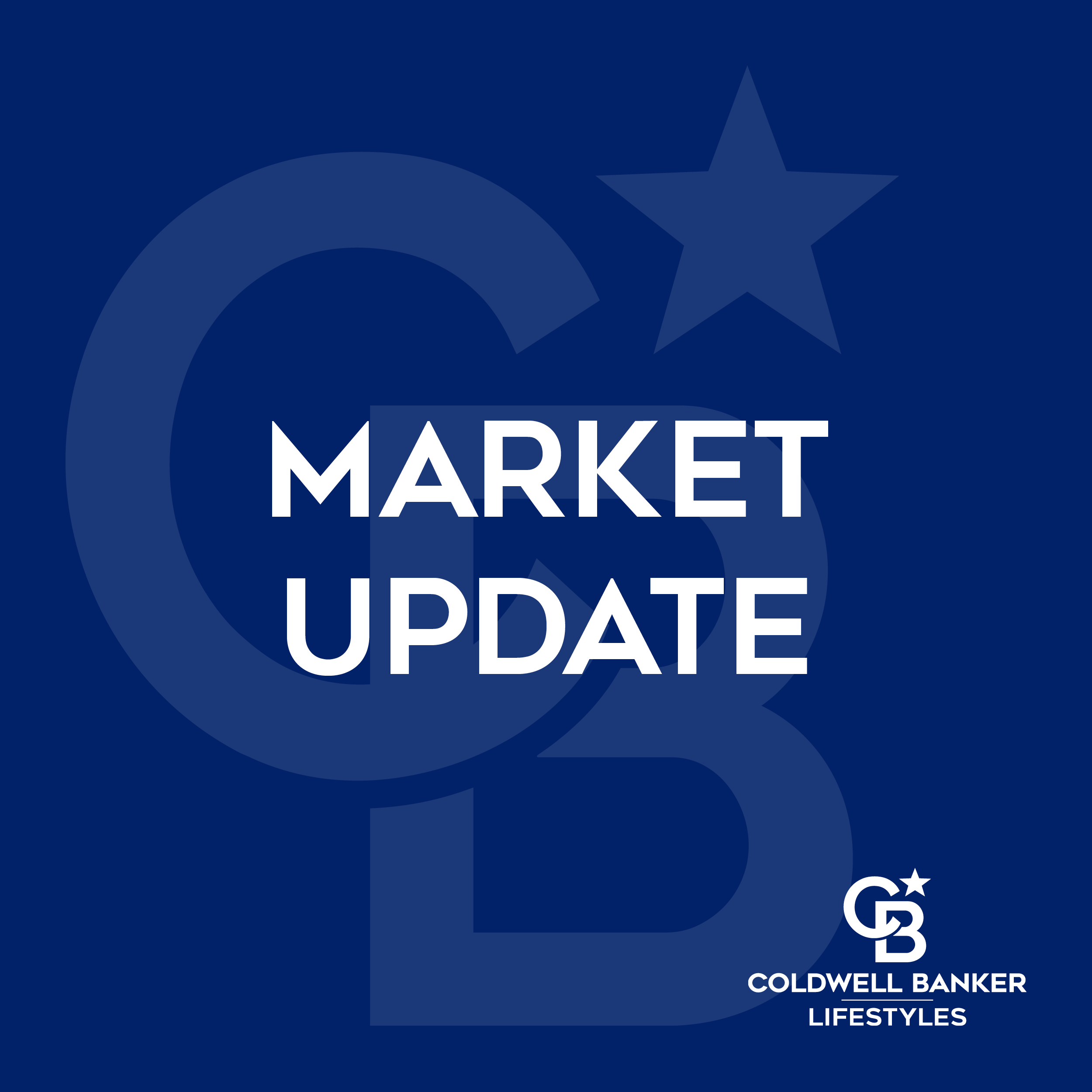 United States data derived from the National Association of Realtors. New Hampshire and Vermont data derived from NEREN, Inc., for the period of 1/1/2020-3/31/2020 versus 1/1/2021-3/31/2021. Maine data derived from Maine Real Estate Information System, Inc.(d/b/a Maine Listings) for the period of 1/1/2020-3/31/2020 versus 1/1/2021-3/31/2021.
Capital Region towns include: Concord, Bow, Boscawen, Pembroke, Hopkinton, Loudon, Canterbury, Weare, and Dunbarton, NH. Upper Valley towns include: Hanover, NH; Lebanon, NH; Enfield, NH; Lyme, NH; Grantham, NH; Norwich, VT; and Hartford, VT. Lake Sunapee Region towns include: Grantham, Croydon, Newport, Sunapee, Goshen, Newbury, Bradford, Warner, Sutton, Wilmot, Andover, New London, and Springfield, NH. White Mountains Region towns include: Littleton, Franconia, Lincoln, Woodstock, Benton, Bath, Easton, Lyman, Lisbon, Bethlehem, Whitefield, Dalton and Sugar Hill, NH. Mt. Washington Valley towns include: Albany, NH; Bartlett, NH; Chatham, NH; Conway, NH; Eaton, NH; Freedom, NH; Hart's Location, NH; Jackson, NH; Ossipee, NH; Tamworth, NH; Fryeburg, ME; and Brownfield, ME. Okemo Valley towns include: Ludlow, Plymouth,Chester, Cavendish, Mt. Holly, Reading, Weathersfield, and Weston, VT.