GRANITE STATE IS MIMICKING U.S. TRENDS
A guest post by Joe Burns, Partner, Coldwell Banker Lifestyles
--
Welcome to spring! Finally!!
The end of March should mark the beginning of the traditional real estate season where buyers emerge from winter cocoons and sellers begin placing their homes on the market. Along with warmer weather being a reason for this traditional season, it also occurs because many sellers want to have their children finish out the school year before undertaking a move.
But we are not in a traditional housing cycle. The pandemic changed things in noticeable ways including:
Last March when the pandemic began, potential buyers and sellers initially slowed their efforts.
Once we gained comfort with hand sanitizer, masks, social distancing, hand washing and CDC guidelines, things picked up in May and June.
Mortgage rates began to drop reaching all-time lows in the mid-2% range.
First-time buyers gained a unique opportunity to buy as did "move up" buyers who could take advantage of their home equity and the low rates to purchase larger homes, ones in more desired areas, etc.
Those in major cities like Boston searched for the opportunity to buy in more suburban and rural areas like ours.
Demand began to far outweigh supply creating lower inventory levels and rising prices.
There was also no Thanksgiving-to-New Year's lull that normally defines our region's real estate market. Instead, as we started 2021, those who were considering selling their homes in the spring began to move up their timeline and worked with our Coldwell Banker Lifestyles agents to effectively price their home and take advantage of the buyer demand.
That brings us today. Our New Hampshire state and local real estate activity is mirroring what is occurring around the nation. The big story continues to be the lack of inventory – our industry term for the number of homes on the market.
The National Association of Realtors just reported that there is an all-time low of only 1.03 million homes available in the U.S., down 29.5% from a year ago. This is a 2.0 month supply, down from the 2020 figure of 3.1 months.
The New Hampshire Association of Realtors reports that statewide we have an even greater shortage. There were only 1,062 homes on the market here as we entered March. This is down 67% from last year's figure of 3,215. This equates to an unheard of 0.7 month supply, down from last February's already exceedingly low 2.1 month figure.
This low inventory is being met by increased demand, thus an increase in prices.
Nationally, sales were up 9.1% over last year. In New Hampshire, we were up 10.2%. It's therefore not a surprise to see that median prices (the middle of all homes sold) are up dramatically. The median home price in the U.S. is $313,000 and in New Hampshire it's $357,400, up 15.8% and 23.5%, respectively.
The below chart showcases the similarities between the U.S. and New Hampshire:
Our Coldwell Banker Lifestyles agents are working closely with buyers and sellers and providing this type of counsel:
Buyers: Pre-approval for a mortgage is critically important as is knowing exactly what type of home and amenities you want in your next home. You need an agent who is well connected and knows what homes are coming on the market. You also want one who can help you maneuver quickly and negotiate effectively.
Sellers: The buyers remain active, even though mortgage rates have risen little bit recently. Statewide, these buyers are finding about 2/3 fewer homes for sale than last year. That means that homes are selling relatively quickly. Nationally, the time on market is just 24 days, 60% below last February! And in the Granite State, we are down to 42 days, 47.5% lower than a year ago. You need a strong agent to help you manage through what could be a multiple-bid scenario and allow you to select the right offer to meet your needs.
I thought it was important to repeat what I wrote last month:
"Did you know that if you bought your house 20 years ago in New Hampshire, you may have more than doubled your financial investment? Statewide, our median price at the end of 2020 was $335,000. Back in 2000 it was $157,500 and that was off of a spectacular 15% increase over 1999. We have also made steady strides since 2012 as we came out of the Great Recession when homes priced at $202,000."
IMPORTANT NOTE: If you are considering selling your home, you may be surprised to learn what your home might be worth. We can provide some insight. Visit https://www.thecblife.com/home-valuation/.
I've spoken about the U.S. and New Hampshire, but now I want to zoom in a bit closer to home. Take a look at how the New Hampshire counties compare:
Six of our counties experienced double digit percentage increases in sales last month over the year before while all but two had a similar increase in median prices.
But we can get an even closer look at the areas served by the agents with Coldwell Banker Lifestyles:
It is stunning to see how dramatically higher prices are this year compared to last February. I was also intrigued to see in all but the Upper Valley and White Mountains Region, the days on market is substantially lower. We are definitely seeing the impact of the hot market.
Let me know if you enjoyed this blog. I wanted to remind you that our Coldwell Banker Lifestyle agents are some of the best in the business. They would be happy to answer any questions. Of course, you can also reach out to me at joe@thecblife.com and I can help too.
See you next month!
--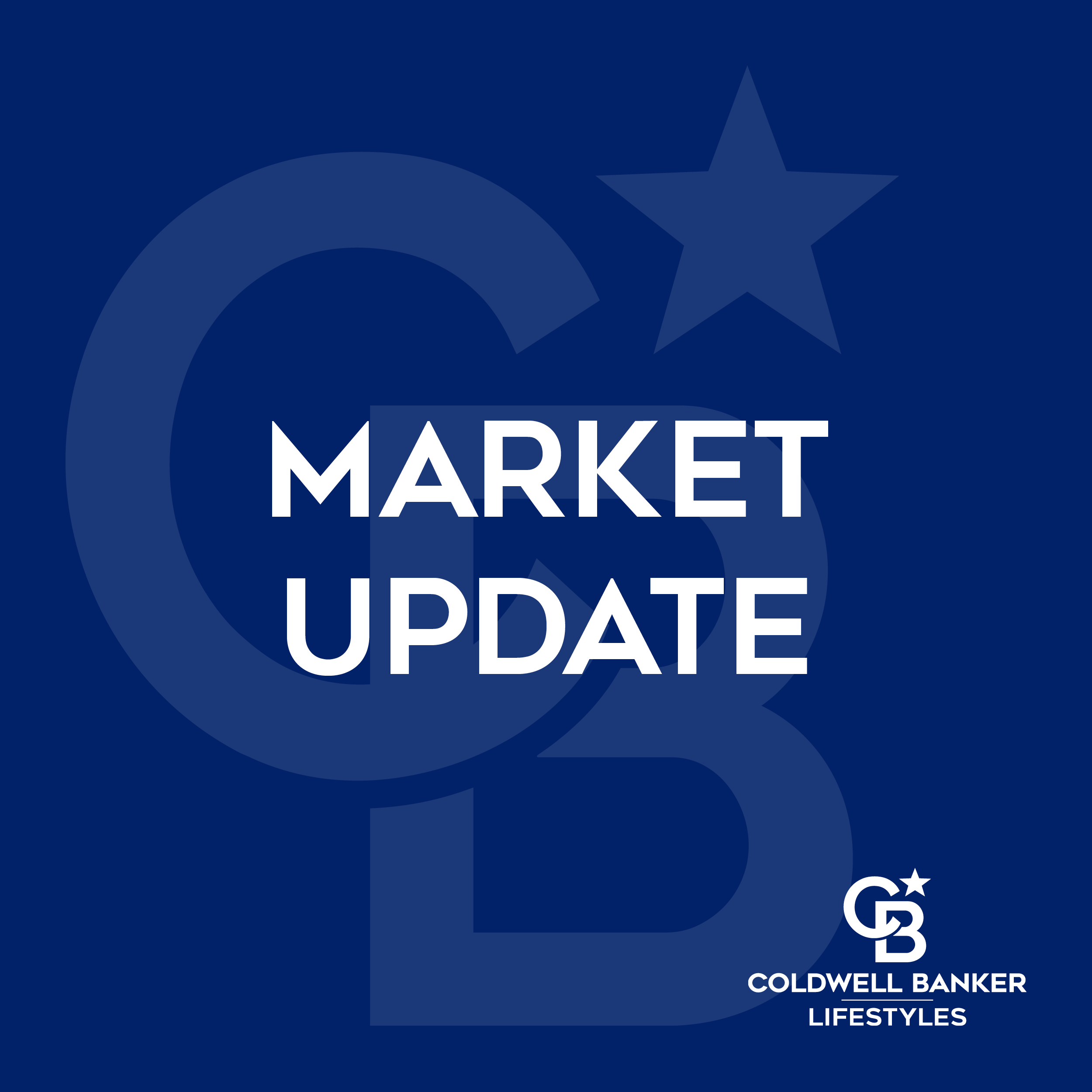 United States data derived from the National Association of Realtors. New Hampshire and Vermont data derived from NEREN, Inc., for the period of 1/1/2020-1/31/2020 versus 1/1/2021-1/31/2021. Main data derived from Maine Real Estate Information System, Inc.(d/b/a Maine Listings) for the period of 1/1/2020-1/31/2020 versus 1/1/2021-1/31/2021. Capital Region towns include: Concord, Bow, Boscawen, Pembroke, Hopkinton, Loudon, Canterbury, Weare, and Dunbarton, NH. Upper Valley towns include: Hanover, NH; Lebanon, NH;Enfield, NH; Lyme, NH; Grantham, NH; Norwich, VT; and Hartford, VT. Lake Sunapee Region towns include: Grantham, Croydon, Newport, Sunapee, Goshen, Newbury, Bradford, Warner, Sutton, Wilmot, Andover, New London, and Springfield, NH. White Mountains Region towns include: Littleton, Franconia, Lincoln, Woodstock, Benton, Bath, Easton, Lyman, Lisbon, Bethlehem, Whitefield, Dalton and Sugar Hill, NH. Mt. Washington Valley towns include: Albany, NH; Bartlett, NH; Chatham, NH; Conway, NH; Eaton, NH; Freedom, NH; Hart's Location, NH; Jackson, NH; Ossipee, NH; Tamworth, NH; Fryeburg, ME; and Brownfield, ME. Okemo Valley towns include: Ludlow, Plymouth,Chester, Cavendish, Mt. Holly, Reading, Weathersfield, and Weston, VT.