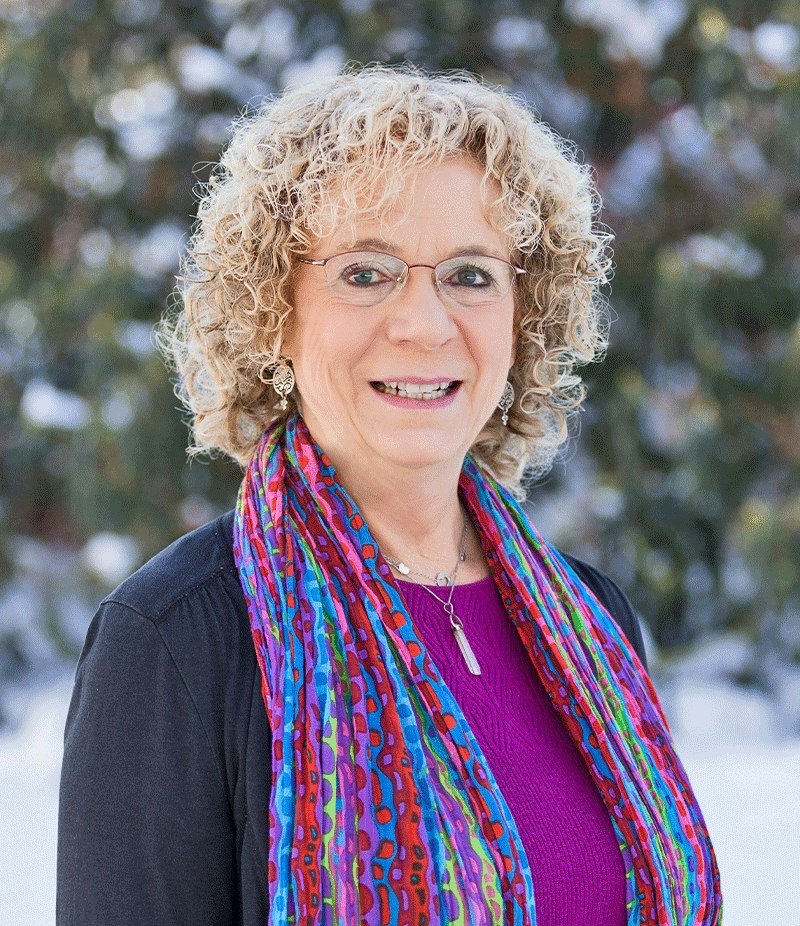 ABliss@TheCBLife.com
Office: 603-447-2117
Cell: 603-986-6886
Originally from Italy, Antonella moved to North Conway from Cambridge, MA, in 1993. She holds a Ph.D. in Biology and comes to real estate from a long successful career in medical research. Antonella has worked at both Harvard Medical School and the Dana Farber Cancer Institute in Boston. Now in real estate, Antonella applies the same meticulous attention to detail, the same care and the same analytical attitude to every one [...]
ABliss@TheCBLife.com
Office: 603-447-2117
Cell: 603-986-6886
Originally from Italy, Antonella moved to North Conway from Cambridge, MA, in 1993. She holds a Ph.D. in Biology and comes to real estate from a long successful career in medical research. Antonella has worked at both Harvard Medical School and the Dana Farber Cancer Institute in Boston. Now in real estate, Antonella applies the same meticulous attention to detail, the same care and the same analytical attitude to every one of her transactions. This gives her clients the benefit of a sound and outstandingly successful real estate experience.
Antonella and her husband Jonathan owned a restaurant in Arlington, MA, for several years before moving to North Conway and purchasing a small bed and breakfast. As both a REALTOR® and a former business owner Antonella is uniquely qualified to help those who are in the market for this type of property. Antonella has years of experience in the hospitality industry and is pleased to share her insights on this unique and satisfying business specialty.
Antonella and Jonathan have two children, a son who lives in New Orleans and a daughter who lives in North Conway. Antonella has always been very involved in their education and activities, giving her an acute awareness of the needs and wants of families in the area. She knows the schools, the neighborhoods, the services and the benefits available and is a valuable information resource both for those new to the area as well as to those who are simply changing neighborhoods.
Dedicated to her community as well as her profession and her family, Antonella is a member of the Chamber of Commerce and supports several local non-profit organizations.
Antonella knows that, for most people, the purchase or sale of real estate is the biggest financial decision that they will ever make. Because of the importance of this transaction, she begins listening to her client's goal at the very first meeting. Helping fulfill needs and desires is her priority and an open line of communication is vital in that pursuit. After she understands her client's goal, she begins supplying them with information to help them make the right decision. Not one to push her clients in any direction, Antonella understands that this decision must be theirs alone and knows that her role is one of educator, counselor and guide more than anything else.
If you are seeking an experienced, honest and caring real estate professional for your next transaction, call Antonella Bliss today.
Office Location
486 White Mountain Highway
Conway, NH 03818
Contact Info
Specifications
Languages:
Specialties:
Service Area:
Contact
Hi there! How can we help you?
Contact us using the form below or give us a call.
Hi there! How can we help you?
Contact us using the form below or give us a call.